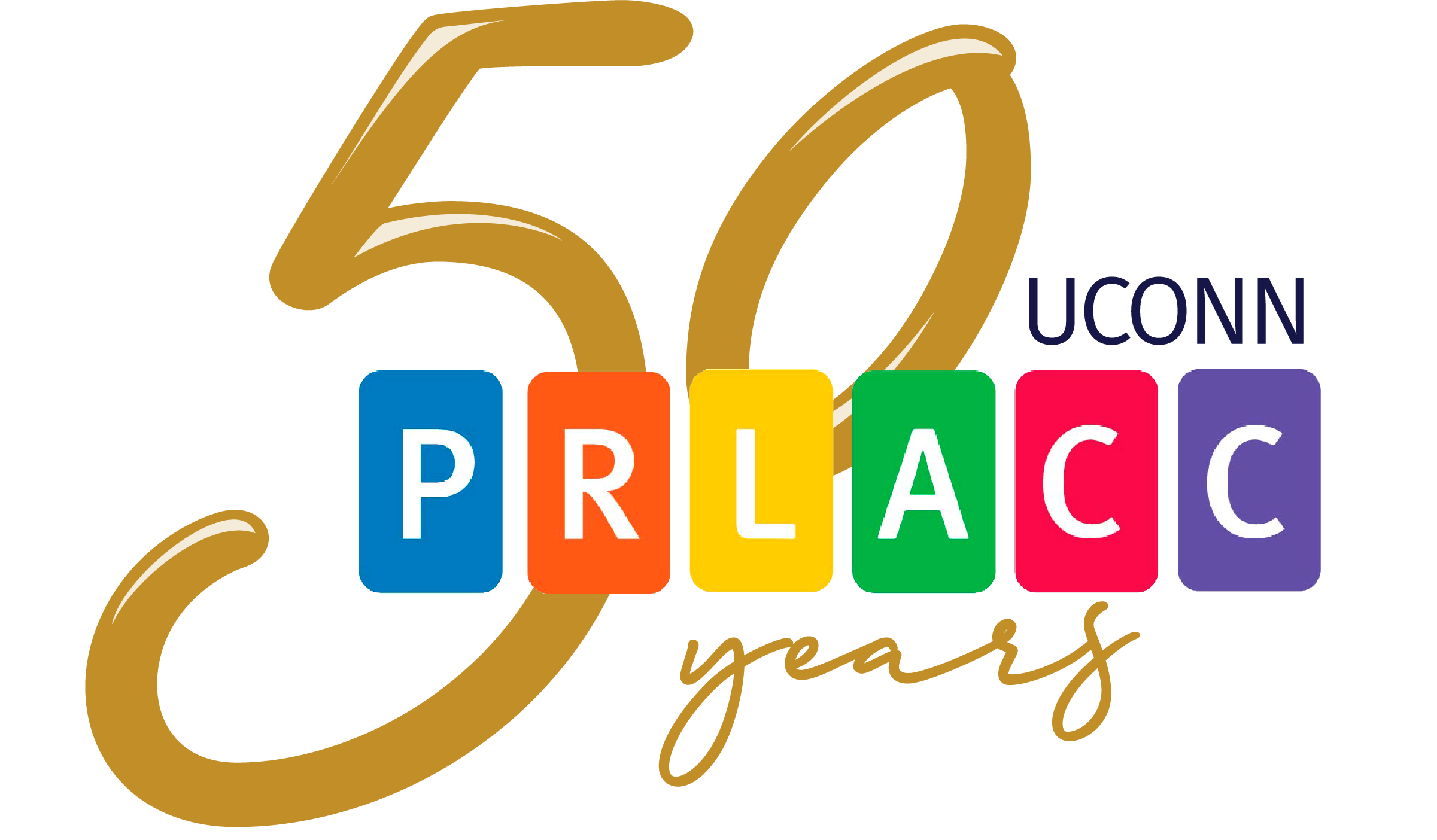 About the Puerto Rican / Latin American Cultural Center
PRLACC is a vibrant cultural center open to all students, faculty, staff, and community members interested in promoting awareness, appreciation, and understanding of Latinx/a/o issues and the rich diversity of Latinx/a/o individuals and Latin American cultures. Whether using our
physical space
to learn, study, relax, or visit with friends; immersing oneself in an aspect of Latinx/a/o culture at one of our events; or taking advantage of resources like our mentoring programs and student organizations, people find they can be themselves at PRLACC, just as they would at home.
History of PRLACC
The Puerto Rican/Latin American Cultural Center arose from the struggle for civil rights and economic justice that found many U.S. campuses and cities in turmoil during the 1960s. At the University of Connecticut, issues such as racism, inequality, and access to education and employment were addressed by many student groups and concerned individuals.
PRLACC Timeline
PRLACC Is Home
Wonderful stories from our Latinx students at the University of Connecticut and the impact PRLACC has had on their sense of belonging.
PRLACC really was a support system for me. A place where I did a lot of self growth, self reflection.
@uconnprlacc
This error message is only visible to WordPress admins
There has been a problem with your Instagram Feed.